The Sound of Flavor on the Symphony of the Seas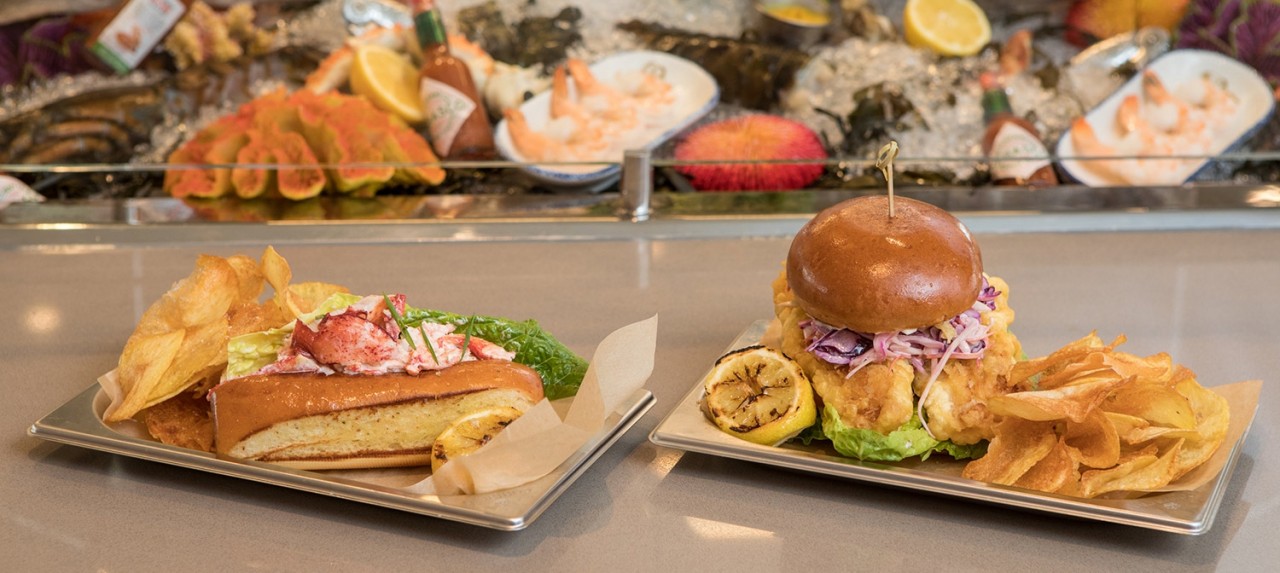 Royal Caribbean crafted an adventure of the senses with the ultimate combination of dining experiences on board Symphony of the Seas. The world's largest cruise ship introduces new menus, flavors and venues, adding to an already diverse lineup of 22 restaurants throughout seven signature neighborhoods. Dining out has a whole new rhythm on board Symphony.
Symphony's new dining concepts are set to tantalize the taste buds of guests of all ages​
Spanning the length of the reimagined Boardwalk that now touts fresh energy and swagger, families can watch the home team play across31 big-screen TVs during the day and into the late night. The venue features tabletop games, an indoor and outdoor arcade with more than 20 games – from Ms. Pac-Man andIce Skee-ball to Star Wars: Battle Pod – and an on-point menu of American classics like wings, popcorn shrimp, sliders and picture-perfect sundaes, alongside craft beers and cocktails. Menu is priced a la carte; open from10 a.m. to 1 a.m.
This is the spot for families to grab a quick bite between adventures, guests can taste a fiesta of flavors with fast, fresh Mexican "street food" favorites, including made-from-scratch mole sauce and tangy salsa verde, and tacos and burritos on freshly made tortillas. Complimentary; open from 7 a.m. to 6 p.m.
The eatery atop of the world's largest cruise ship in the Solarium serves up the real taste of New England-inspired seafood and unparalleled ocean vistas to match. The approachable and unassuming menu offers classic coastal favorites: lobster rolls, crab claws, a delicious fish sandwich, and a raw bar where oysters are shucked to order. Menu is priced per guest; open for lunch and dinner.
This signature candy and ice cream shop is the sweet spot on the Boardwalk with more than 100 types of candies, a lineup of ice creams and family-friendly DIY activities for aspiring culinary artists. Pricing for candy and ice cream is determined by weight and size, while activities have a nominal fee per guest; open from 11 a.m. to 8 p.m. on days at sea.
Comment for this post has been locked by admin.
By accepting you will be accessing a service provided by a third-party external to https://3dtravelcompany.com/