Frozen Fun at Disney's California Adventure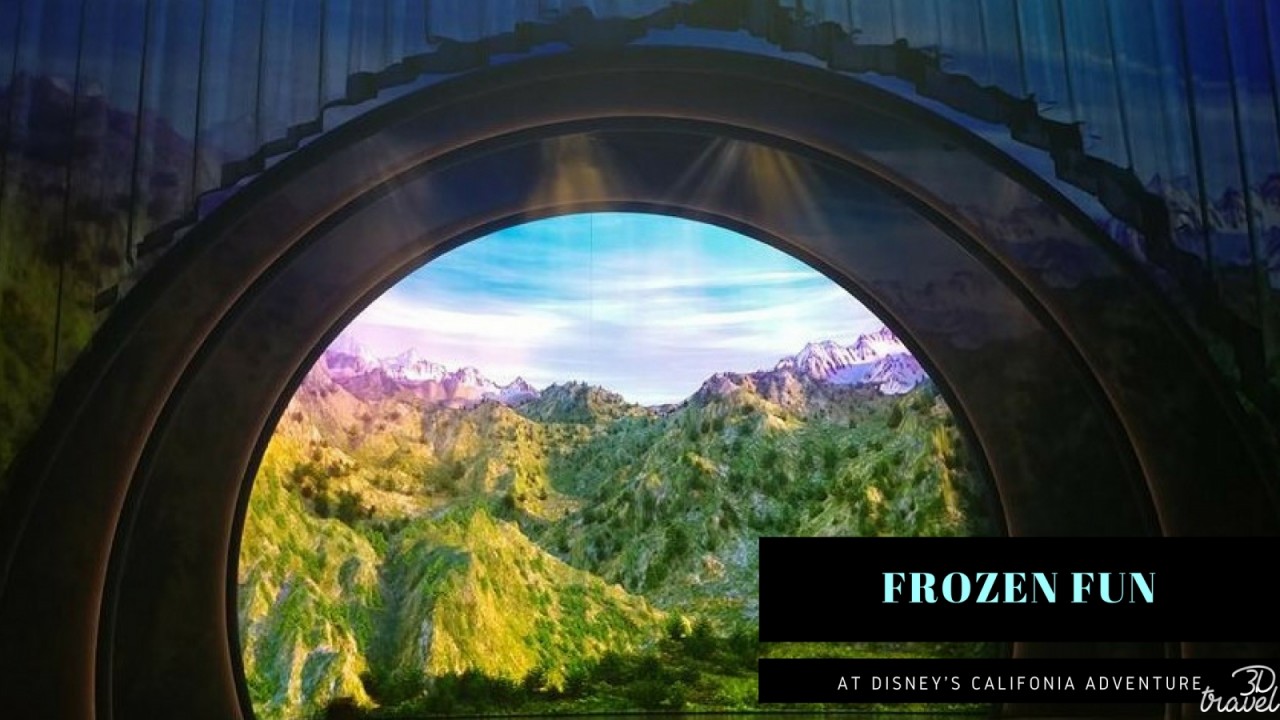 ​Lets talk Frozen for a minute. At this point, we have all at least heard about Disney's massive hit film. We've heard "Let it Go" play on repeat as our kids danced across the living room pretending to be Elsa- some of us may even sing along! And at Disney's California Adventure theme park, there are two Frozen experiences that are perfect for any Frozen fan!
Anna and Elsa's Royal Welcome
You can't start your Frozen adventure without first meeting our favorite ice queen and her sister. Anna and Elsa can be found at Disney Animation in Hollywood Land, in between the Animation Academy and the Sorcerer's Workshop. The line is surprisingly short for this meet and greet; we went twice on two different days, and the longest we waited was 10 minutes. Once inside, Queen Elsa and Princess Anna are waiting together for your meet and greet. We love asking the sisters about Olaf, Kristoff and Sven, and Kat is always willing to give warm hugs.
Frozen-Live at the Hyperion
After meeting the Frozen sisters, we headed down to the end of Hollywood Land to Frozen-Live at the Hyperion. The theater has 3 seating areas; Orchestra at the lower level, then Mezzanine, and then the Balcony in the upper level. When you first enter the theater line, you can pick up refreshments such as cotton candy, popcorn and drinks for the show before dropping off your strollers and entering the line of the seating area of your choice. We sat in the Orchestra section, and the kids were able to sit in our laps and see everything on stage. This was such an amazing show, and it's so well done. Our kids had a blast watching their favorite characters on stage. And with the spectacular effects and the Broadway style numbers, this is a show you won't want to miss!
If you have little ones (or maybe an adult in your party) who love Frozen, then you won't want to miss these two experiences at Disney's California Adventure theme park. So next time you plan a trip to Disneyland, be sure to stop on by. Stay tuned for more toddling antics from our Toddling Travelers!
Comment for this post has been locked by admin.
By accepting you will be accessing a service provided by a third-party external to https://3dtravelcompany.com/