An Inside Look at all things 3D Travel
From the viewpoint of owner, Carol-Beth Scott
Why We Fell in Love with Disneyland Hotel Club Level/E-Ticket Club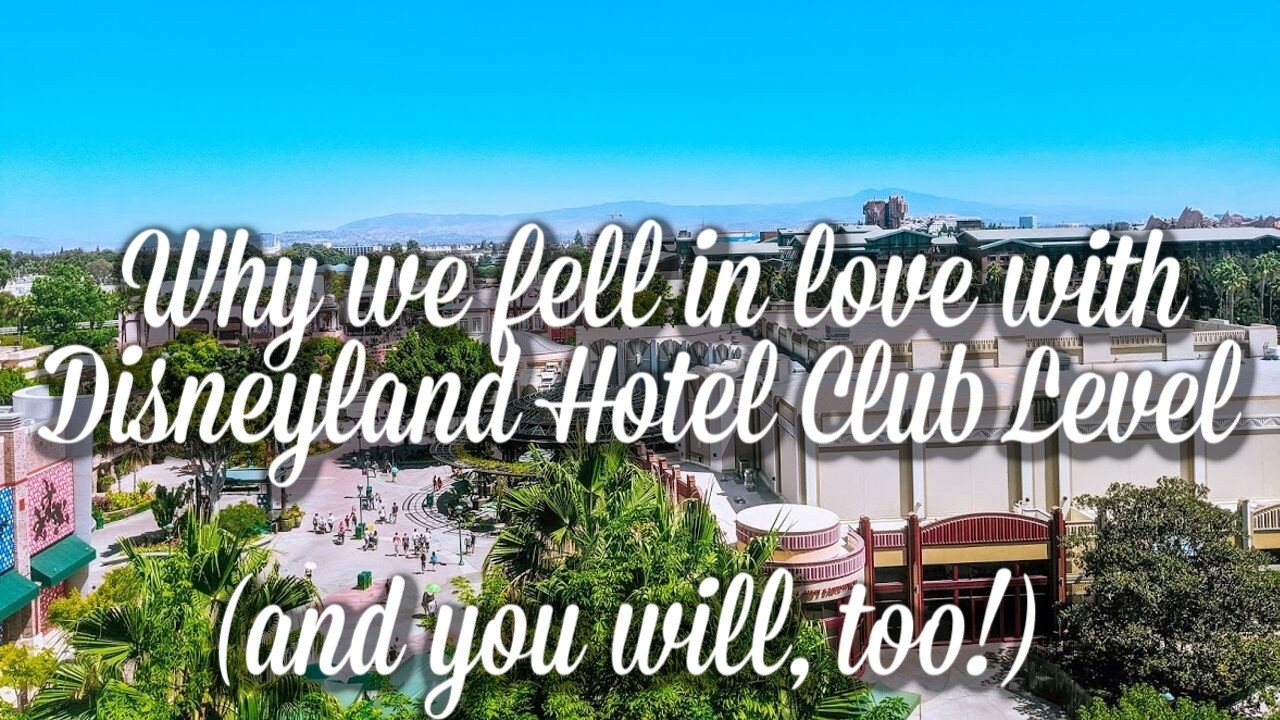 ​We heard it was the best club level option in Anaheim, and with the name "E Ticket Club" the Disneyland Hotel set our expectations high. We've stayed at nearly club level on both coasts, in most chains and even at Universal. Thankfully, our expectations were met & even exceeded during our recent visit to the Happiest Place on Earth.
---
Why Disneyland Hotel is our Favorite in Anaheim
​We're blessed to step foot on Disney property and aboard the ships many times a year and it can lead to a sense of home and familiarity that's precious to us, but nothing compares to the first time you feel Disney Magic. For this trip, we brought Hannah's boyfriend Devan, and just knowing it would be his 1st everything - first time on property, first time in a park, first time meeting characters - made it so much more fun! We drove our rental car in and as we hopped out Hannah started taking photos knowing it was just the beginning of the magical moments he could expect.
We chose Disneyland Hotel for how it feels to be there. It's a perfect balance of elegance and character. We love the outdoor seating area as you enter the front. California weather is showcased immediately with the chance to rest as you arrive or revisit during your stay. No bugs. No heat. No problem. Hello, paradise!
When you enter, you find yourself in a whimsical area populated by the chairs you see here and simulated tea cups as shown below. David was parking the rental, so I sent Hannah and Devan to wander the resort while I checked us in. His face already had that look of wonderment on it - so great!
I knew as a club level guest they would probably take me aside as soon as I was identified & escorted upstairs to check in at the actual lounge on the 11th floor of the Adventure Tower. But I arrived during a rush, which meant I stood for about 10 minutes before this happened. I didn't mind. There is always something to look at & listen to when you check int o a Disney resort I immediately spied those who'd never experienced Disney and the exhausted children in stimulation overload. I wanted to tell them it would get better after that first night's sleep. (It always is!) A couple wearing clothing I can only assume cost as much as my car were immediately in front of me and I thought they'd be escorted first, but as it turns out they weren't even at the correct hotel. And then, it was my turn.
---
"Oh, Mrs. Scott. We're so happy to have you back."
"Thank you."
"Is the rest of your party here?"
"I can gather them."
"As soon as you do, we'll be bringing you upstairs for your check in. Can we help you with your luggage....?"
And so it began, the special treatment that comes with staying club level. It never gets old.
Never A Bother. Always A Pleasure.
Young Devan wasn't overwhelmed first by the resort or even being escorted into a lounge with complimentary everything offered all hours of the day. He was enchanted with Disney service by the concierge host who made him a cup of coffee. It wasn't just any cup of coffee - it was a specialty cup made with layers of goodness right there in front of him and between this and the banter as it was made, the magic really began for our 1st timer. He was overwhelmed.
As for me, I was sitting at a desk for check in instead of waiting in the long line with everyone else. The host helping me verified the gift we had being delivered, along with the plans I had for the parks and dining for the next couple of days.
I own a travel agency populated by the best travel planners in the industry, but there is nothing to compare to having someone look directly at the computer system to verify all the separate reservations and requests you made were in there, being honored and you can relax. (finally)
And they weren't all in there. And I wasn't surprised. Disney technology is a constant wall we beat our heads against for not just our clients, but also ourselves. It always works out in the end and with the help of our concierge host, it all worked out for me. Then we were off to our room!
---
The rooms at Disneyland Hotel come with a very special feature - a fiber optic headboard with moving fireworks put to music when you push a button & make it happen. You can also turn it off. As club level members, we also received a bevy of bath items. I'd share the photos I took, but the offerings are changing so quickly these days I don't want to set you up for any disappointment. Just expect to be pleased & if you see something you need, call to request it.
As with other Disney club level hotels, we were greeted with a card to welcome us. Unlike when we stay at Walt Disney World club level, we were not greeted with goodies and chocolates. As we'd just been to the club lounge and filled up, we felt no sense of loss.
---
By far, the biggest perk of being club level is access to E-Ticket Club, i.e. the lounge. For parents with small children, the set up is great. There's a cozy cubby with games and a television surrounded by plush seating.
Canned soft drinks, bottled water and a variety of coffees and teas are available at any time to enjoy in the club or take back to your room. You can also access alcoholic beverages either during happy hour or on request.
Depending on the time of day, you'll encounter snacks, real food, dessert or all three. You'll receive an updated schedule at check in.
Traveling with Hannah meant we had already put in our request for gluten-free options. The cast members were quick to reassure us and then provide her with snacks and plans for future meals and goodies.
---
Dreaming of a Disney View
We could view all of Downtown Disney and both parks, including Galaxy's Edge, from the lounge. We had a theme park view room, which meant we could see from there too. The lounge views were more panoramic & really got us excited for the next few days.
Before we headed to dinner at Goofy's Kitchen, we hopped into some shops and played a bit. As we headed out, we stocked our bags with bottled water and filled cellophane bags with goodies for the road. We definitely wouldn't go hungry!
---
The #1 Reason to Stay Club Level at Disneyland Hotel
Breakfast. It's the best.
Unlimited Mickey Waffles. Can you even believe it?
Not only did we have waffles and fruit, a variety of cereals, juice, coffee and tea, we also enjoyed a full charcuterie offering of spreads, meats and cheeses.
But best of all is the care for our celiac kids. The reality is, if you're going to enjoy two or three full meals a day at Disneyland Resort, you're going to drop some serious cash. It's going to be cute and yummy food, but it'll be spendy. And even if you're blessed not to worry about the cost, it takes some serious time.
Knowing the requests for breakfast are already in and being taken care of before you even head over to the club lounge for the day? Priceless in every way!
My favorite part of staying club level at Disneyland Hotel is - by far - the people who staff it. The only competition for this level of care is actually on the other coast, at the Boardwalk Resort at Walt Disney World.
They knew our names, our needs, our concerns and carried our plans in their heads. They played with the children around us, offered to take photos we wouldn't otherwise have and always made us feel welcome.
Beginning our day feeling like we were seen, heard, counted and cared for? Also priceless.
Comment for this post has been locked by admin.
By accepting you will be accessing a service provided by a third-party external to https://3dtravelcompany.com/