An Inside Look at all things 3D Travel
From the viewpoint of owner, Carol-Beth Scott
Babies & Toddlers on A Disney Trip? Common Myths and Why They're Oh-So-Wrong!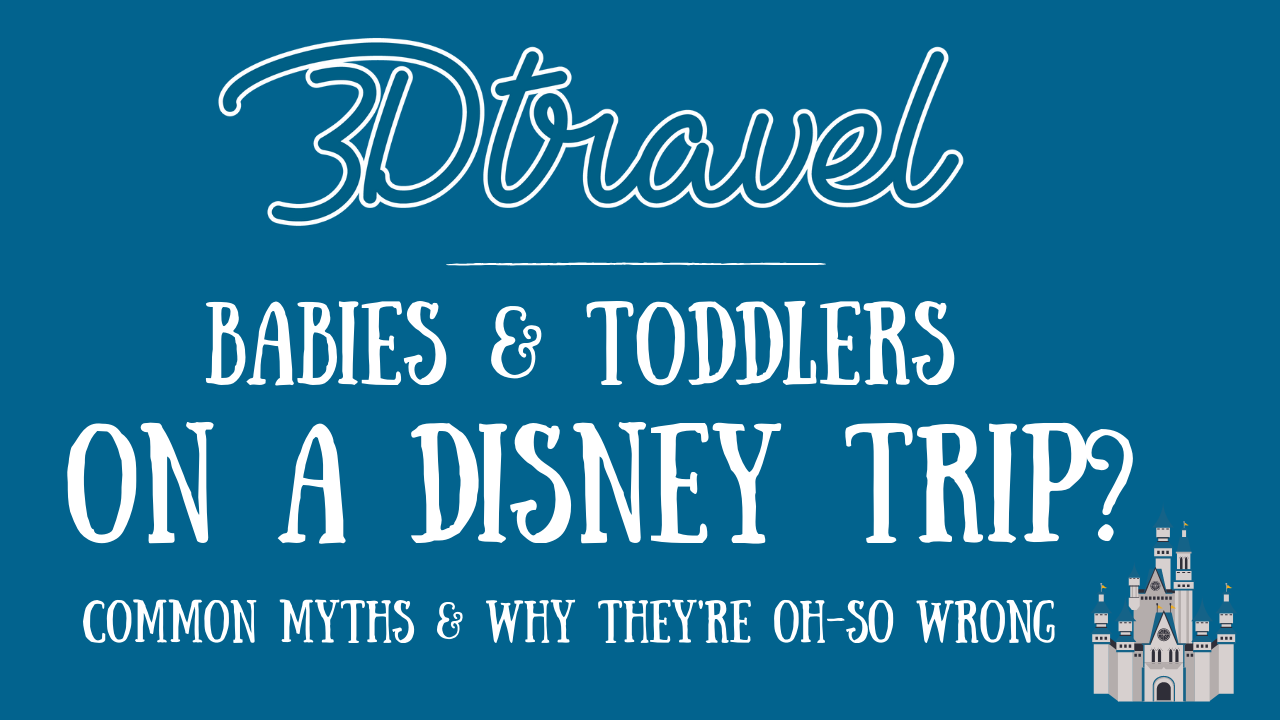 ​For 17 years I've been planning and taking trips with all ages - and some of my best memories were when I packed diapers with the Mickey Ears. If you've fallen prey to the myths about why you should never take a little bitty on a Disney trip but secretly wondered if they were wrong, keep reading! I'm going to tell you exactly why they're wrong & give you words to refute them at every turn!
I'm not sure how these crazy thoughts got started, but I know once you've read each response you'll be just like me - shaking your head in wonder at the crazy folks who really thought these ludicrous myths were real!
​Why, yes. That is enough! But of course, there's more. Keep reading.....
​Were you one of those people who bought into the myths?
Do you feel them melting away as you read?
Keep reading!
Comment for this post has been locked by admin.
By accepting you will be accessing a service provided by a third-party external to https://3dtravelcompany.com/