Why Wait? - Why You Should go to Disney While They're Young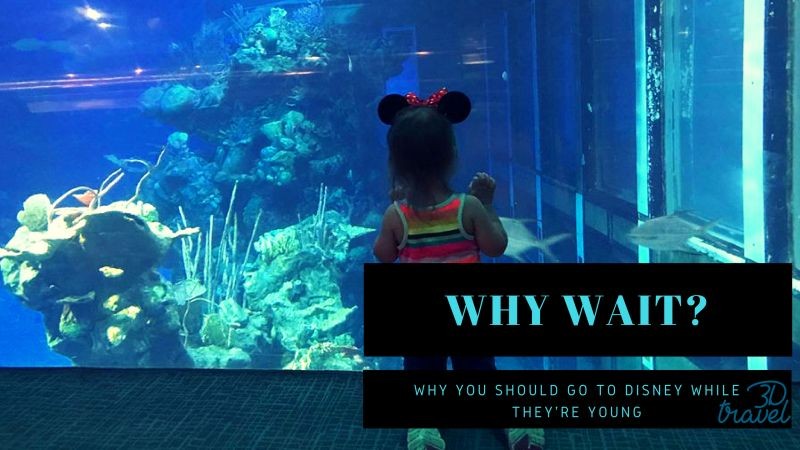 Shouldn't we really be saying "Take your kids to Disney, they won't be little forever?"
"Why do you take your kids to Disney? They aren't going to remember it." My husband and I have heard this phrase countless times since our children came along. Everyone thought I was crazy when I took Katarina on her first trip to Walt Disney World at just 5 weeks old. Now they think we are insane because we have taken both Kat and our son Scott on multiple trips a year - each one completely unique.
Disney theme parks have so much to offer young children, like rides, shows, lots of bright scenery, and of course-the characters. Many ride queues at Walt Disney World now feature interactive elements specifically designed for entertaining children. And shows like The festival of the Lion King at Animal Kingdom have little ones dancing as they watch all of the acrobatics.
But what I think makes Disney worth the trip for little ones is the pure joy we see plastered on their faces. Don't get me wrong, you will have those few outbursts when they need something or feel overwhelmed. However it is those moments when your little one is grinning ear to ear that make your heart melt. For us, it happens the most when Scott is with characters, or Kat is riding rides and having snacks.
As kids grow up, they start figuring out how things work, and things like the internet can give away those magical secrets about the parks. But for babies and toddlers, they only see the magic. I know for my family personally, it has brought an entirely new perspective to our trips. We stop and enjoy those small moments together. Instead of rushing to the next ride, we notice the little things our children are seeing. And while they might not remember these trips, my husband and I will always cherish these memories as we look back at old photos. So shouldn't we really be saying "Take your kids to Disney, they won't be little forever?"
Related Posts
Comment for this post has been locked by admin.
By accepting you will be accessing a service provided by a third-party external to https://3dtravelcompany.com/